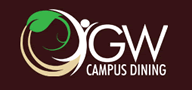 "By
protecting and improving our environment
, the communities where we do business and the students we serve,
Sodexo makes every day a better day
and every tomorrow a better tomorrow."
Nutrition Quick Links
Health & Wellness
GW Campus Dining works with local Registered Dietitian, Amanda Gordon to provide services to the GW Community.
The next Meet the Dietitian event will be August 31 in J Street in The Marvin Center. We will be focusing on our new Your Health Your Way program. Please visit YourHealthYourWayOnline.com for more information!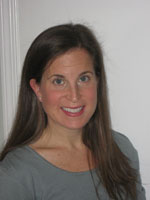 Amanda is a Registered Dietitian and Licensed Nutritionist in the District of Columbia.  She holds a Bachelors Degree from Tulane University and completed her nutrition coursework at Drexel University in Pennsylvania.  In addition, she holds an advanced certification in nutrition support (CNSC).  Amanda currently works with both the George Washington University and the GWU Hospital.  She has a background in developing nutrition education programs and providing nutrition counseling for individuals and the community.  She also serves on the Board of Directors of the Maryland Dietetic Association.  She resides in Silver Spring, MD with her husband and son and enjoys gardening, exercising and spend time in the outdoors.