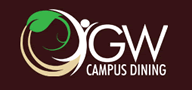 "By
protecting and improving our environment
, the communities where we do business and the students we serve,
Sodexo makes every day a better day
and every tomorrow a better tomorrow."
Meet the Team
Members of the Food Service Management Team are always available during meals to help you. Get to know your Dining Room Managers, and feel free to share your comments, suggestions or questions. We appreciate your feedback, and want to be a part of making your dining service what you want it to be! Feel free to stop in and see us or call. Have a question? Please drop us a line from the Customer Service page. If you would like to directly contact a manager for a specific area, please use the information below.
Our management team strongly believes in sustainability - meeting the needs of today without compromising the ability of future generations to meet their needs.