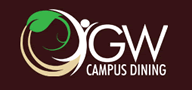 "By
protecting and improving our environment
, the communities where we do business and the students we serve,
Sodexo makes every day a better day
and every tomorrow a better tomorrow."
The Sodexo Community
The Sodexo Community Website features great stories about our team of dedicated employees.
Our STOP Hunger Initiatives
For Your Community
Your Sodexo dining team is made up of people right from your local community who are proud to serve you every day.
From menu and event planning, to community food drives and wellness education, your local dining team wants to make sure you have an exceptional experience whenever you dine with us.
Sodexo is committed to fighting hunger and malnutrition by engaging the entire Sodexo community including employees, customers, clients and suppliers. 17 million children in the United States are at-risk of hunger. Join us and together we can end childhood hunger.
Sodexo is also committed to supporting local community development and sourcing local, seasonal and sustainably grown or raised products. We proudly purchase products from over 700 local farms to feed students and guests in the same state or region.
Sodexo's Student Board of Directors is made up of students just like you! These students play an important role in developing the dining programs for campus communities across the country. Learn more about the Student Board of Directors and how you can get involved.