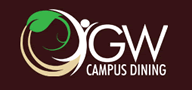 "By
protecting and improving our environment
, the communities where we do business and the students we serve,
Sodexo makes every day a better day
and every tomorrow a better tomorrow."
News Bites
Sodexo Foundation Scholarship
The Sodexo Foundation is accepting applications to provide $5,000 scholarships to students in K - grad school who are fighting hunger in America. If you know of any students in the US who are doing great things to fight hunger, encourage them to apply between now and Feb. 26.
In addition to the scholarships, the Sodexo Foundation will provide a matching $5,000 grant to the students' designated charity. You can learn more and apply for this scholarship at www.SodexoFoundation.org.